The truth is that we should never judge a person by their past. Prisoners continue growing and learning while incarcerated, so they are much wiser and more knowledgeable than they let on.
Furthermore, as employees, ex-convicts tend to work harder and stay at a company longer. This can mean lower training and hiring expenses for businesses like yours and increased productivity and team performance.
Hiring ex-convicts can even benefit your business in terms of taxes. Doing so makes you eligible for a tax credit of up to 25% of your first year's pay if the employee works at least 120 hours and 40% if they work more than 400. This is all under the Work Opportunity Tax Credit.
It doesn't end there. There are so many benefits your company will experience when you provide people with the second chance they've been longing for. You're giving someone with a criminal history a renewed shot at life, which makes them fiercely devoted employees.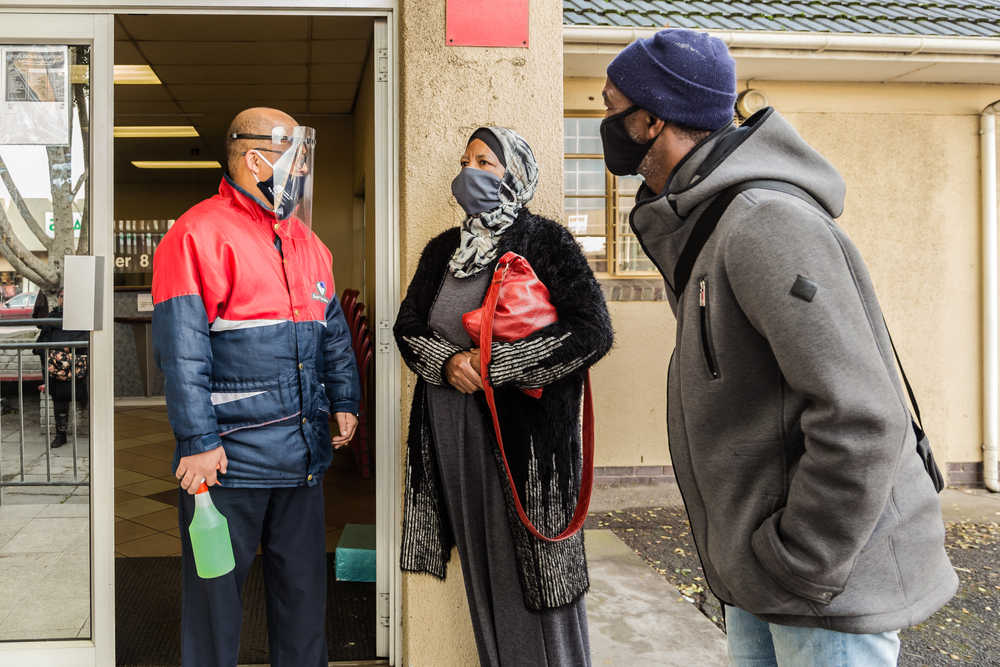 While all of these sound great, you must also not forget that they need your support. Here's how you can do that:
Incorporate Second-Chance Hiring Into Your Company's Corporate Culture
Second-chance hiring is less likely to be successful if you only do it for the wrong reasons. So rather than a program, think of it as a business model.
One of the biggest don'ts about second chance hiring is that you shouldn't do it out of altruism or charity. Instead, it should be because your company is committed to recruiting the best person for the job.
Remember, this group of people performs incredibly well in any job they're put in. They have fewer options, so they are willing to work harder and create opportunities for themselves. If they ever find themselves in a good situation, they will do everything they can to stay where they are. So, if you take care of these employees well, retention wouldn't be a problem.
Be Transparent, But Keep Employee Details Confidential
It might seem like a good idea to inform managers and executives of employees with criminal histories. But trust us, don't do this, as this might only make your other team members treat your second-chance hires differently. Instead, your HR personnel should handle such information as a medical condition—rarely should anyone be aware of it.
However, this doesn't mean you shouldn't talk about your initiative. People have the right to privacy, but you still need to inform your current employees of your second-chance recruiting policy and the reasons why you're doing it.
Offer Proper Training and Work Support
Give your second chance hires all the support they need. Since many of these people haven't been in the workforce for a while, training them well will refresh their minds on industry best practices. Please start with the simple things like reviewing the company's mission and values, managing FMLA, and understanding their day-to-day responsibilities and tasks.
This can extend outside work when you think about how to help with the added difficulties ex-convict employees face. For example, former inmates often struggle to find a stable place to live. They may also need assistance with child support, mental health issues, social services, transportation, and other family-related emergencies.
It can make a difference for them to know that they can count on their employer to assist them with some of these things. Additionally, making a name for yourself as a caring and empathetic employer will help you attract top talent and retain them.
Connect Ex-Convict Employees With A Reliable Mentor
Your second-chance hires need a little more guidance as they navigate the workplace after a certain length of time. With formal training programs, ex-convict employees can feel like part of your company more quickly, and might even help them avoid common workplace pitfalls.
They may feel better about their future with the company if you can put them in touch with someone who will help them through the first few months and beyond. Additionally, programs like this aid in the rapid development of a relationship, which enhances engagement.
Focus On Career Advancement
If you don't have the resources to train second-chance hires, check if your local or state government, or any other nearby organization, provides reentry programs that include career training. It can be helpful to offer professional development stipends to all your employees, which they can use for seminars, certification programs, and tuition.
You can also integrate career advancement into your corporate culture by offering clear career pathways for each role and conducting hard and soft skills training.
Finally, ensure that managers in your company receive training on best practices, including holding one-on-one meetings, making career development plans, and conducting performance reviews. However, do this without disclosing any of your employees' records.
Support Second Chance Hires So They'll Keep Supporting Your Business
Sometimes, all people need is a second chance at life. When you provide proper training and mentoring to your ex-convict employees, they will surely reward you with their best work and unwavering loyalty.