Several different reasons can tempt you to start a home business. Some business owners do it to escape from the daily grind of their 9-5 job, while others do it to follow a dream venture they have been saving for years. There are also those looking for positive cash flow to live a comfortable life with their families.
Nevertheless, if you want to start a home business, you need to take certain considerations into account. This mini-guide can help you to get a basic overview of starting a home business.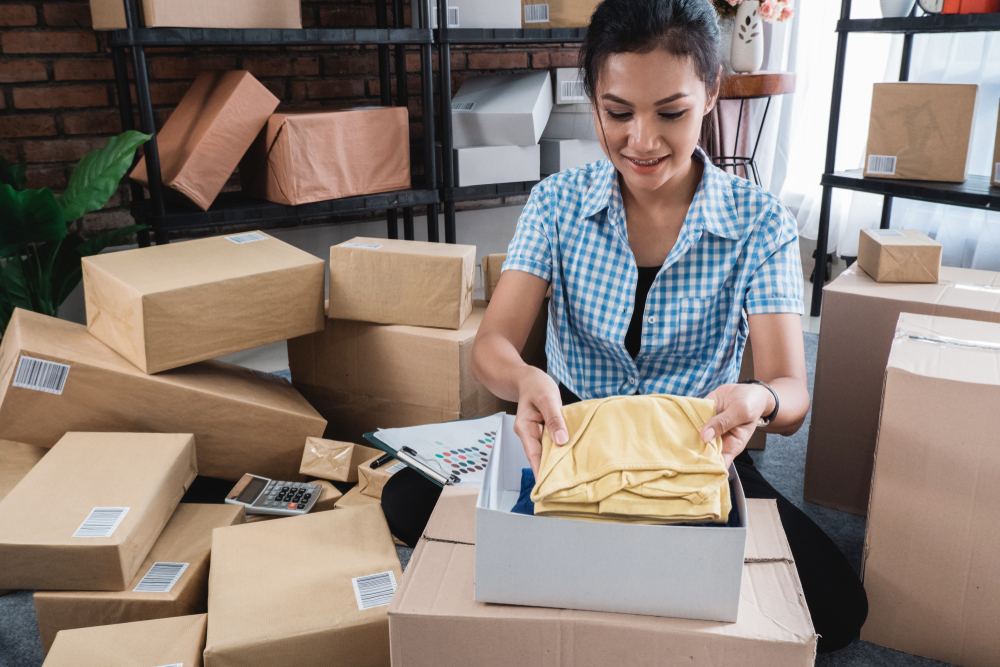 Work On a Business Plan
To start a home business a business plan serves as a blueprint for your business. Before going ahead with your idea, you need to research, determine the costs, and create a framework that can help you to meet your goals. A typical business plan comprises the following sections.
Executive Summary – Define the mission, vision, and purpose of your business on one page.
Target Market – Run a survey or collect data via any other medium to find users who are willing to use your products/services.
Competitors – List down your competitors in terms of SWOT (Strengths, Weaknesses, Opportunities, and Threats). Find a competitive advantage.
Human Resources – What are some roles that will assist you with running a company?
Vendors – Do you need to get projects from other sources? How often will you need office supplies?
Marketing Plan – How will you advertise your products/services to your client, and what will be your brand message and tagline?
Operations – How will you run daily business processes? Find efficient methods to complete them.
Financial Projections – How much money do you need to run or start a home business? Find out how much profit you are going out to make.
Four Key Considerations That Are Required to Start a Home Business
What products or services will your business offer? What will make you stand out from the competition?
Who is your target audience? What are the attributes of those demographics, such as age, gender, industry, etc? How are they supposed to respond to your offerings? Will they agree to pay the price set by your business model?
How do you plan to sell your products/services? What marketing campaigns do you aim to run? What is your product lifecycle, and how do you expect your sales to increase?
How do you plan to fund your business? What are the expected costs for manufacturing, marketing, insurance, rent, IT, and other costs?
Determine the Business Structure
To start a home business, businesses are required to fill out paperwork so they can comply with their tax obligations. For this purpose, you have the option to choose from five business structures:
Sole Proprietorship
Partnership
Corporation
S Corporation
Limited Liability Company (more commonly known as LLC)
When you set out to start a home business, it's a good practice to think about the business structure that can allow you to pay taxes and protect your legal rights and assets. An LLC is ideal for small businesses. In this business structure, you get to keep your personal and business assets independent from each other. In this way, you cannot be forced to pay for the outstanding business loans from your wealth if your company gets sued.
Fill Out the Paperwork
To start a home business you are required to complete certain official documents if you have to start a home business. Processing this paperwork leads your business to attain an official position. Brainstorm names for your business. It must be unique. i.e. no other business in your state or country uses it. Take feedback from your target audience, friends, and family, and move forward by filling out the paperwork for your state.
Generally, the process involves filing an Articles of Incorporation. It requires you to mention the name of your business, your name, your preferred legal structure, and the mailing address.
After the registration ends, you need to collect your business license and permit it to lend credibility to your venture. Each industry has its own laws. Search online to find the registration, permit, and license information of your state or city.
States like New York and Arizona need you to publish a local newspaper statement regarding the formation of your LLC. Therefore, go through your state regulations to see if you need to publish a local newspaper statement.
Converting Your Home in an Office
Depending upon your state, the time it takes for your LLC processing can vary greatly. For instance, some states can process your application in 10 business days, while others can take as long as six weeks. Some states have rushed processing where registering can be processed within three business days. However, rush processing is more expensive.
During the waiting period, you can set up your home office so customers can connect with you.
What to Keep In Mind for Your Home Office?
Here is your checklist for a home office.
List down office supplies that you will need, such as shelving units, shipping materials, labels, and extra power strips.
Do you need to renovate your office space? For instance, are you converting your storage space or garage into an office space? How much will the job take? Will you need to install more electrical outlets?
Research and learn how to use software that will be needed to run your business. These can include Google My Business, Google Analytics, Microsoft Office, project management software, and digital marketing tools. In this way, you can

automate a large part of your business

and manage your orders swiftly.
Final Thoughts
Do you want to start a home business? If you have dreams of starting a home business, you cannot set it up in a single day. Beginning today, give some time to each of the tasks and activities mentioned above and move one step closer to your dream.