During these difficult times, it's getting extremely difficult for farmers to pay off farm debt. According to the USDA Economic Report, the US agricultural sector adds nearly $1.053 trillion to the US GDP. This includes all food-related products that are made as a result of the raw material farmed. That makes up 13% of all household budgets on average. It is shameful then, that the average American farmer finds him/herself in billions of dollars' worth of debt.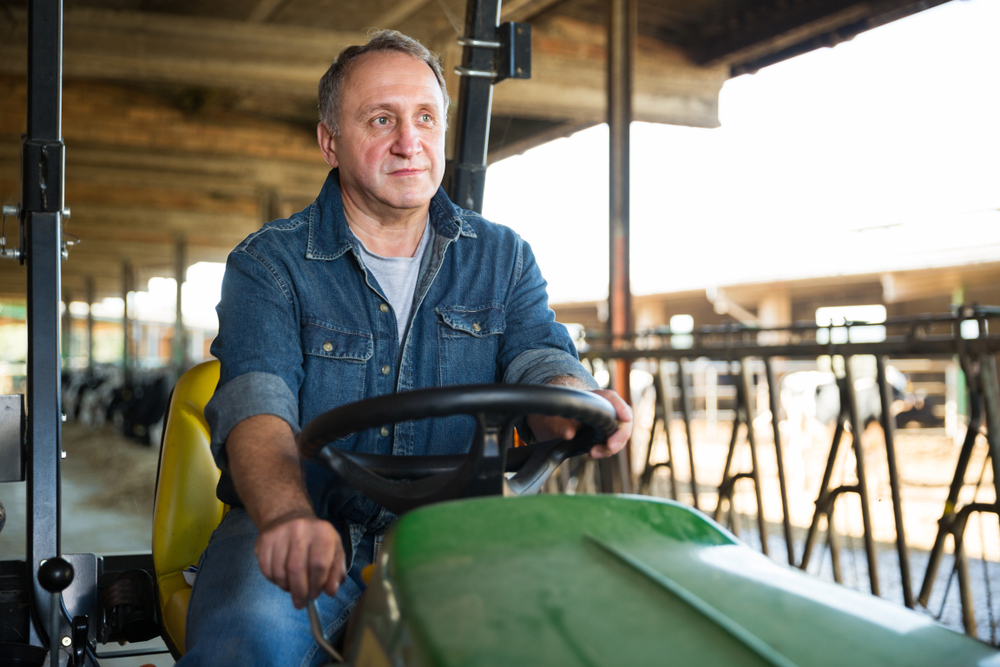 American Farmers are Billions in Debt
According to the Agricultural Secretary, Sonny Perdue, US farmers find themselves in the worst debt crisis since the 1980s. In total, the farm debt has jumped to $426.6 billion. That's up from $385 billion in 2018 and the agricultural sector is under tremendous pressure. In these circumstances, the worsening effects of a trade war between China and the US are affecting them too. Hence, they're struggling to pay off debt.
It was also estimated in 2019 that the trade war would hit the total farm exports by $1.9 billion. The bulk of that hit would be due to the pause of agricultural goods purchase by China. While the country vowed to remove those restrictions, the tariffs are still largely in place.
This has had devastating effects on the individual American farmer. According to the US Dept of Agricultural data, the average farmer was $1.3 million in debt in 2017. That number has risen by 8.5%. While the American farmers' net income had peaked in 2013, it has since dropped by nearly half.
One specific reason that the farming debt has ballooned to affect the individual farmer is that it's concentrated. Since the 1980s, the number of farmers in American has decreased and thus the debt is shared by fewer hands. Bankruptcy, thus, represents more acres and livestock than before, but fewer farmers. Fewer commercialized farmers and bigger debt translate into more farmers struggling to pay off farm debt.
For those farmers that are facing incredible debt or don't want to slide into it, here's how to settle debt.
Sell off Unnecessary Assets
The first and most obvious way to pay off farm debt quickly is to sell of any unnecessary assets that you own. This could be farm equipment that you barely use, any scrap metal, trucks, or other things that you have around. Any augers or tools that you may not have used in many years have to go too. Even if you have to sell them to a scrap collector or a junk yard, do it so you can gather money.
If some of your equipment needs repair before you can sell it off, you should do that during the winter months. This will give the workers you pay enough work to still get paid. It will also help you to pay off farm debt a little at a time. Also, fixed equipment will fetch a higher price. You may even get top dollar for it, if you do a good job, or if the equipment is currently in demand.
Do some search before you sell off the equipment, however. It's better to do some accounting before you fully commit to selling off something for a particular price. Make sure that the sale makes sense objectively rather than going with your gut feeling.
Liquidate Cash and Investments
You should also consider liquidating any cash or investments that you currently have to pay off farm debt. It's only logical since this is what you have savings for. If you're not going to use them at this time, they're just laying away. While it's atypical for a farm to have liquid asset possessions, it won't work for most farms. However, if you're lucky enough to possess assets, then you should use them.
Give Yourself Time
Every single farmer is not going to have the same amount of time to pay off farm debt. If you have a 10- year loan, the payments will obviously cost more than a 20-year payment plan. Over time, however, a 20-year plan may accrue more interest, but that will give you time to create more income. You can discuss this with your bank if you're feeling unsure.
You can do all sorts of things like invest more money in better ROI stocks or funds, or diversify your approach. You can also consider financing the loan through another lender if that gets you better terms. If you have too many loans to contend with, however, you can try to consolidate and pay off farm debt, if that works for you. Debt consolidation may be a great way to manage your debt. However, make sure that your new payment is less than the total that you paid before. Otherwise, you won't be able to save money at all to pay off farm debt.
Rent Out Equipment
It's the sharing economy, after all, so why not go with it? People are renting everything from car rides to apartments for a weekend stay, etc., through an app. There is probably an app out there for renting farm equipment by now. Why not use that to your advantage to pay off farm debt?
If you're struggling to make debt payments, then you need to think of diversifying your approach. If you have a machine that you're not using right now, consider renting it out. Doing it at a reasonable rate can probably fetch you hefty price overtime. For example, the combine harvester you own is only needed a few months out of the year. During that time, other farmers around your area may need one. It's just about looking for opportunities where you can find them. Leverage your machinery for maximum use so you can get maximum profit out of it.
If you don't have enough funds to buy certain machinery, consider renting from someone else. You can do this to sufficiently cut down on the costs of maintaining and buying farm equipment. This will really help you in times when you're strapped for cash. It'll help you pay off farm debt more effectively than just saving on normal purchases.
Using these methods to pay off debt will at least lessen the burden on your operation a little.